Top 20 – April 2016

KROW Country Top 20 - April 2016
1
Number #1 - Kiss Me Hello
About Barrett Baber:
NBC's The Voice finalist Barrett Baber gave millions of viewers one of the most memorable introductions to a true artist and entertainer the show has ever seen.
With commanding performance energy, Barrett owned the stage from round 1, and his unique, soulful country sound stood out among the entire show as something truly special. Blake Shelton says, "Barrett sounds like no one else on country radio. He can be a superstar in Country music."
2
Number #2 - Drunk Again
About Matthew Huff:
Matthew Huff, an independent artist, making his own way as a fusion genre'd artist with a mix best described as a little bit of Keith Urban, John Mayer, John Mellencamp, and James Taylor all rolled up in to one. A country rooted artist with several musical genre inspirations.
Huff recently was awarded a 2015 Independent Music Network Award for Favorite Country Single (A Little Bit of Crown).
3
Number #3 - Jesus And Jones
About Trace Adkins:
Trace Adkins' trademark baritone has powered countless hits to the top of the charts and turned albums into Platinum plaques, selling over 10 million albums, cumulatively. The Grammy-nominated member of the Grand Ole Opry is a television personality, actor, author, spokesman for the Wounded Warrior Program, the American Red Cross and has performed seven USO Tours.
4
Number #4 - Power Of Positive Drinkin'
About: Chris Janson:
Ever since we first heard this amazing artist back in 2012 with singles "Redneck Revival" and "Better If I Don't" we have hoped and prayed for a bright future for Chris.
Well our hopes and prayers have been answered. Power of Positive Drinkin' is the perfect follow up to the hit title track from his album Buy Me A Boat. Chris' unique and powerful voice coupled with
his impressive range have put him on the fast track to super stardom.
5
Number #5 - On My Way Girl (DEBUT)
About Tristan Horncastle:
On My Way Girl Debuts on KROW Country Radio's Top 20 Countdown at #5.
When you hear a Tristan Horncastle song, whether it's the Friday night anthem "She Brings The Beer" or the yearning "You Want," you're hearing his life. With the Canadian radio success of his Top 5 selling debut album A Little Bit Of Alright having established Horncastle as an undeniable breakout artist, he's eager to share more of his life on his latest single, "Drinkin' Girl," a taste of his next album, Turnin' Up A Sundown, due out in early 2016.
The song encapsulates Horncastle's courtship of his fiancée a decade ago, although its sentiments will surely resonate with anyone who's found their special someone. "It was one of those things that started just sitting around the fire one night with a bunch of friends, seeing this girl and falling in love," Horncastle says. "She was with another guy at the time, and I had to kind of carry on and deal with that. But within about a year and a half, things didn't work out between them and we were both free. It made me a firm believer that everything happens for a reason. We've been together nine years now and have two kids."
Horncastle credits the strength of that relationship for getting him to this point where he's poised to make an indelible mark on the Canadian country scene. Recorded at Nashville's fabled Sound Stage Studio with producers Julian King (Tim McGraw, Faith Hill) and Bart Butler, Turnin' Up A Sundown features eight solid cuts laid down with some of Music City's top musicians, including the title track written by Jason Blaine.
Although it wasn't Horncastle's first trip to Nashville, the experience making this record was something he never expected would come his way. "When I found out I was singing in the same vocal booth where George Strait recorded so many of his hits, I literally got goose bumps," he says.
6
Number #6 - Better In Boots
About Tyler Farr:
Tyler Farr's a thinker, an observer of the human condition, a man in the middle of a surging testosterone country movement in today's Nashville who insists on digging a little deeper, getting a little realer and owning how hard it can be. On Suffer In Peace, the son of a Garden City, Missouri farmer opens his veins and examines the pain that comes from being truly engaged with living.
7
Number #7 - Beer Drinker
About William Michael Morgan:
As a Grammy nominated producer and executive vice president of A&R at Warner Music Nashville, you might say that Scott Hendricks qualifies as an expert on country singers. So when he gets excited about someone, it's worth paying attention. And right now he's excited about Warner Bros. Records newcomer William Michael Morgan.The tall, easy-going, unfailingly polite 22-year-old from Vicksburg, Mississippi, has the look you'd hope for in a young entertainer and the stature to wear a black cowboy hat, a symbol that stands for something in
the country music world. And he's certainly got the chops as an award-winning young performer, who earned recording and publishing deals before turning 20. But for Hendricks, it all comes down to that voice.
8
Number #8 - Better On A Barstool
About Nick Alligood:
Nick Alligood is a Southern-Born force that can not be denied. Hailing from the state of Georgia that has produced some of Country Music's most prominent Artists, Musicians, and Songwriters; Nick combines every element of the South to demand and retain attention from fans nationwide. Since day one, there has been a hunger to "fill the boots" of artist's that have paved the ways for the modern industry, while keeping true to his own roots. Taking home the Georgia Music Awards Male Vocalist of the Year in only the second year of being a solo artist, says a lot. And, showing up in boots with a firm handshake can only help show there is promise in a world that is starting to be shadowed by negativity. This great nation was built with hard work, and there is no denying the ethic that has gotten Nick to the point where he is at today. Helping to give a voice back to the class that demands one so powerfully, Nick doesn't speak or sing with any twang or southern draws; he announces his message with a strong American Accent.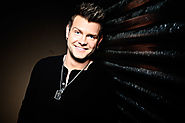 About Ross Coppley:
In a town full of dreams, Ross Coppley is living his to the fullest. The Lexington, N.C. native knows where he came from, but the driven entertainer now calls Music City USA home. With sure-footed direction, tight songwriting, energetic performances, and an always growing fan base, Coppley has proven his place in a competitive, ever-changing industry.
Coppley isn't afraid of a little hard work, nor does he shy away from a challenge. As a national touring act, his momentum and determination persists. For the past 3 years, he has tirelessly averaged 80 to 100 shows each year. Opening for top notch country stars including Luke Bryan, Randy Houser, Parmalee, Brett Eldredge, Eric Church, Brantley Gilbert, and Love and Theft, Coppley lures in his audiences with authentic, personable performances, setting the stage for all who follow him.
10
Number #10 - Pretty Girls & Fishing Poles
About Doug McCormick:
Country music has always maintained an ebb and flow between pushing the genre forward with outside influences and returning back to the roots that keep the genre grounded in its history. It's rare for one artist to balance those two directions, but Doug McCormick pulls off that hat trick masterfully on his new EP, Sweet Dixie Memory.
Doug grew up the son of a blue-collar textile worker in Patrick, South Carolina (pop. 350). He spent his childhood loving the land and the outdoors, appreciating the significance of the hard working men and women on those neighboring farms. Doug played second base on the McBee High School Panthers baseball team, was a leader in the local FFA organization, and even received his B.S. in Agricultural Education from Clemson University.
11
Number #11 - Here We Go Again
This nine time award winning independent artist holds 2 spots of KROW Country Radio's Top 20 list !
12
Number #12 - Song Number 7
About Randy Houser:
Randy Houser is a man refreshed. "I don't know how it happened, but everything in my life has started lining up," says the Lake, Mississippi native. "I must have done somebody right in the past."
Those positive vibes of renewal ripple through Houser's three consecutive No. 1 hits, "How Country Feels," "Runnin' Outta Moonlight" and "Goodnight Kiss," which was Houser's first No. 1 as a songwriter though he has written numerous hits for artists over the years. "How Country Feels" was his first-ever No. 1 at radio, and both it and "Runnin' Outta Moonlight" earned RIAA Platinum certifications. "Like A Cowboy" was a Top 5 smash and earned Houser rave reviews for his "pure, unencumbered vocal showcase" (Taste of Country). All four songs are from Houser's Stoney Creek Records debut, How Country Feels, released in early 2013.
Houser cut How Country Feels with producer Derek George, a long-time friend and fellow Mississippian he had wanted to work with for over a decade. It's been called "a buoyant, hook- filled outing" (Washington Post) that's infused with "a balance of revelry and introspection" (Milwaukee Journal-Sentinel) and shows off Randy's powerhouse voice, hailed "one of the best in Nashville" by Great American Country (GAC) and numerous other critics.
13
Number #13 - If The Boot Fits (DEBUT)
About Granger Smith:
My name is Granger Smith. Sometimes long, fancy industry bios are helpful, but other times you just need to hear from the guy actually living it, so here's my story.
I was born and raised Texan, and I'm proud of that. I grew up along with two brothers, a couple of yellow labrador retrievers and parents that stayed together because they loved each other. My life changed when I was 14 years old and decided I would teach myself to play guitar. This was motivated by two things: I thought the guitar would make girls pay attention to me, and George Strait played one. By the time I turned 15, I was performing weekends on small town stages in North Texas, and doing my best as a fan club member to attend every George Strait concert within driving distance. Playing high school football was an important rite of passage for me, along with hunting and fishing, but the dream of a music career consumed me. At age 19, I was satisfied with enough songs I had written to make an album. As a freshman at Texas A&M, I was able to scrape together some studio money by pre-selling the album to friends around campus. For being just a kid, that album did pretty well. It landed me a songwriting deal with EMI Music Publishing in Nashville, and the following year, I took the leap to Tennessee.
14
Number #14 - You Look Like I Need A Drink
About Justin Moore:
Justin Moore's always had a thing about doing it his way. Call it stubborn redneck mettle, a well-developed case of "who I am" or just the fierce commitment to blaze a trail inherent to people from his home of Poyen, Arkansas. It doesn't matter why, just that the blazing sense of off the beaten path drives his album of the same name. Again teaming with fellow writer/producer Jeremy Stover, the pair turn up the guitars, lean into the swagger and refine the powerful good ole boy perspective that allows for all the bravado. There's a strong vein of tenderness and decency holding Moore's kind of country together. Look no further than Rhett Atkins/Ben Hayslip/Ross Copperman-written "Point At You," the lead single, that acknowledges every wild hair Moore has, but hits the bottom line of his goodness via the woman who became his bride.
15
Number #15 - Head Over Boots
About Jon Pardi:
"All I ever wanted to do coming to Nashville was to write rowdy, in-your-face, straight country music," says Jon Pardi, "and that's what this album is."
Pardi's high-energy approach, perfected on stages throughout his native California, has its stamp all over his Capitol Records Nashville debut. Just as importantly, that energy is applied to music rooted in songwriting legend Harlan Howard's adage that country is three chords and the truth.
"If you can take a piece of life and put it in a song," says Pardi, "it's going to be a good song—especially if it's from the heart."
Life and love, truth and energy wind their way all through his debut album, which showcases a young artist who is clearly no ordinary newcomer. Few artists hit stride as quickly and as forcefully as he has, and his fellow artists have been among the first to take note.
"People ask me who I'd like to open up for," he says with a smile, "but I've been lucky enough to have opened for several artists I look up to."
It's a list that includes Alan Jackson, Dwight Yoakam, Dierks Bentley, Gary Allan and Luke Bryan, artists who appreciate the kind of influences Pardi brings to the table—echoes of the crisp Bakersfield sound of Buck Owens and Merle Haggard, hints of the driving beat of Waylon Jennings and the excitement of Jerry Lee Lewis. He brings all of it together and puts his unique stamp on it, topping it off with just a bit of swagger that gives a little edge to his undeniable appeal.
16
Number #16 - Record Year
About Eric Church:
Country singer/songwriter/guitarist Eric Church grew up in Granite Falls, North Carolina, and began singing as a child. At 13, he started writing songs, later teaching himself to play guitar. While attending college at Appalachian State, he formed a band, the Mountain Boys, that played around western North Carolina. After graduating with a degree in marketing, he moved to Nashville, Tennessee, to pursue a career in country music. It took him a year to get a song publishing deal with Sony/ATV Tree, after which he started getting his songs recorded by other artists, an example being Terri Clark's version of "The World Needs a Drink." He met producer Jay Joyce, who took an interest in him as a recording artist, and they began making demos. That led to his being signed by Capitol Records Nashville.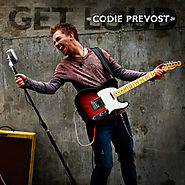 About Codie Prevost:
Codie Prevost is a Canadian country music sensation. When he was 14 he picked up his first guitar, and since then his career hasn't stopped accelerating. He began his journey on the path to fame by playing guitar, and writing songs simply to entertain his friends and family. Little did the world know that those family concerts would spark the pilot light on one of the biggest engines in Canadian country music. Codie has been nominated and won dozens of awards for his art, from the Saskatchewan Country Music Awards to the Canadian Country Music Awards.
Codie grew up on a 2,000-acre farm, where his mother runs a small town bar. He has two sisters, one older and one younger. During family events Codie would listen to his mother and his uncle as they played guitar and sang songs. These family concerts were what began to grow the love of music within Codie.
18
Nubmer #18 - Somethin' Bout The Summertime
Barrett picks up a second spot in KROW Country Radio's TOP 20 for April !
NBC's The Voice finalist Barrett Baber gave millions of viewers one of the most memorable introductions to a true artist and entertainer the show has ever seen.
With commanding performance energy, Barrett owned the stage from round 1, and his unique, soulful country sound stood out among the entire show as something truly special. Blake Shelton says, "Barrett sounds like no one else on country radio. He can be a superstar in Country music."
19
Number #19 - Nobody To Blame
About Chris Stapleton:
Released in May on Mercury Records Nashville, Traveller initially debuted at No. 2 on the Billboard Country Albums chart with more than 27,000 albums sold, making it the best-selling first week by a debut country artist in 2015. The album also received immediate and extensive critical acclaim and landed him bookings on "Late Show with David Letterman," "The View," "Late Night with Seth Meyers" and "The Late Show with Stephen Colbert" among others.
Following a historic turn on the CMA Awards — Stapleton is the first artist to win Album of the Year, Male Vocalist of the Year and New Artist of the Year at the same awards – Traveller became the first album to re-enter the Billboard 200 all-genre album chart at No. 1, where it stayed for two straight weeks. Stapleton also performed a "show-stealing" (Rolling Stone) duet on the live awards show with superstar and friend Justin Timberlake, which Entertainment Weekly called, "an unapologetic display of abnormal levels of talent."
Stapleton capped off the year with four nominations at the 58th Annual Grammy Awards — Album of the Year, Best Country Album, Best Country Song ("Traveller") and "Best Country Solo Performance ("Traveller").
20
Number #20 - Get Outta My Country (DEBUT)
About Daryle Singletary:
Hardcore country traditionalist, Daryle Singletary, has built a career based on musical integrity.
"When I moved to Nashville in 1990, I left Georgia telling my Daddy, 'I want to make my living in country music,'" Daryle recalls. "I didn't tell him I wanted to be played on the radio every day or be on a video channel every day. I said, 'I want to make a living playing for the people who enjoy my kind of music.' Fortunately and thankfully, I have been able to do that since 1995.
"We've been very fortunate to stay on the road, year in, year out. I continue to work and continue to build a fan base. There are still people out there who want to hear traditional country music. I've been fortunate to be able to always keep it real and not have to compromise. I can't ask for nothin' better, I don't guess."
Daryle Singletary earned his notoriety for country authenticity with such unforgettable hits as "I Let Her Lie," "Too Much Fun," "Amen Kind of Love" and "The Note." His newest album, "There's Still A Little Country Left" , finds the country singer smack dab in the middle of what he loves the most, traditional Country music. On past albums, some of the greatest talents in his industry have lined up to sing with Daryle, including the late George Jones and Johnny Paycheck, Dwight Yoakam, Merle Haggard, Ricky Skaggs, John Anderson and Rhonda Vincent. On "There's Still A Little Country Left", Daryle finds harmony vocal assistance from Grand Ole Opry member Vince Gill on the poignant and moving "Say Hello To Heaven."
Daryle is from rural Georgia. His father is a retired postmaster and his mother is a hair dresser. They sang gospel music on weekends. By the time he reached his teens, Daryle was a rabid country music fan, enthralled by the sounds of Keith Whitley and his all-time favorite, Randy Travis.
He moved to Nashville in the fall of 1990 and made the rounds of Music City's nightclub talent contests, picking up $100 here and there. Producer Greg Cole began playing drums in his band at a club called The Broken Spoke. Daryle recorded a pair of singles for the independent label Evergreen Records in 1992, but neither was a success. In the meantime, he was badgering his idol with letters. After members of the Randy Travis band heard Daryle at The Broken Spoke, they urged the star to listen, too. With Randy as his co-producer, Daryle Singletary issued his debut album on Giant Records in 1995. It included the career-launching singles "I'm Living Up to Her Low Expectations," "I Let Her Lie," "Too Much Fun" and "Workin' It Out." Traditional honky-tonk fans shouted "Hallelujah!" in response. Daryle's consequent projects included the hits "Amen Kind Of Love", The Used To Be's and The Note. 2015 will bring the newest CD release "There's Still A Little Country Left", many corporate collaborations and a tour schedule packed with dates from March until December.
When asked about the current state of Country Music Singletary says, There are still great country songs out there. You just have to either write them or ask the songwriting community for them... and say, 'Look, when I say country, I mean country.' "And lucky for me, on this new CD I did both... and there are fans who still appreciate that. My fans are not fans of the bro-country movement, which doesn't bother me a bit. They're people who like it real, and that's what I give them. "Like I say, I've been very fortunate. I just wanted to make a living doing something I love to do. I'm by no means a millionaire, but I make a living singing what I love, honest country music."